Boing Boing brought this to my attention.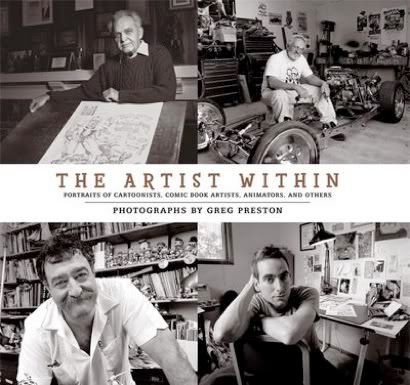 is a book of photos of Artists in their workspaces.
I like seeing where artists work, and others do too, so I don't feel like too much of a weirdo but I forget where the blog is that is just of Illustrators and their work spaces, but anyway, My point is this book is done by Dark Horse and any book with Jack Kirby and Ed Roth next to each other on the cover is pretty cool.
Actually, we should have a thread of people's workspaces. Get photographing people.